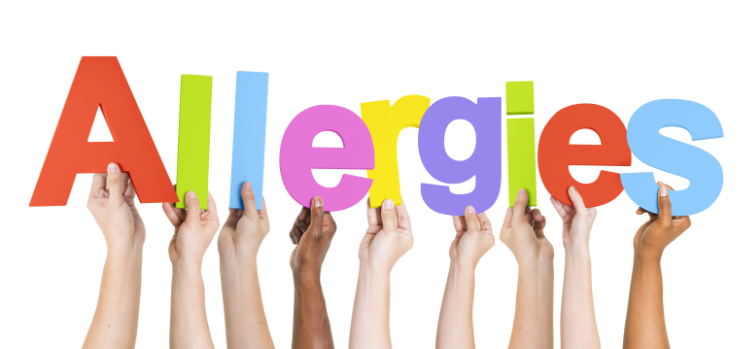 Food Allergens & Intolerance Online Certification
There are many children that suffer from some form of food intolerance, or allergies, but knowing what to do in an emergency situation, when a child has a reaction is very important.
Online Paediatric Training offer an online food allergen awareness course that will help you understand the basics of food intolerance, to practical steps that can be taken to combat these. The course also covers the law regarding food intolerance.

Training is conducted using a video based learning system, where you will conduct training through your own secure training area.
Each training video can be paused or rewound to gain a better understanding of the course content and structure.
Once you have completed the simple registration process by clicking the "Begin Training" button on the left you can start your course at once from your own secure training area.
Their course will help you stay compliant with your food allergen training course requirements and is an ideal training solution for school teachers, childminders, nannies, nursery staff, or anyone who would like to gain food intolerance and allergen certification.
Some Course Content is Listed Below
The Basics of Food Intolerance
Food intolerance: Causes and Symptoms
Allergies: Causes and Symptoms
The Facts
Food Intolerance and the Law
Practical Steps that can be taken
Consumer Information Regarding Food Intolerance
Internal Monitoring and Reviews
External Monitoring and Reviews
Video Based Training Programme
Over 100 Minutes Of Training Video
Print Your Certification
Course Fee £25

On successful completion of their online food allergen awareness training course programme you will be able to print your food allergen certification.
For a full course breakdown and description regarding the online food intolerance training programme, or any of the additional courses that they offer see their website by following this link: Online Food Allergen Awareness Course
Additional Online Training Available
They also offer many online training courses, which are conducted using video based training. Each video can be paused or rewound to gain a better understanding of the course content and structure and all certification can be printed on completion of the course.
To register and start training just click the required image below, or for additional information click the text description to be taken to the course page on their website.