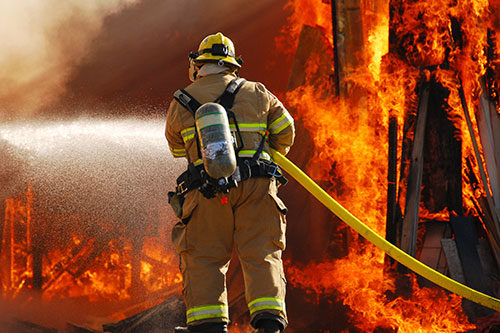 RoSPA Approved Fire Marshal Certification, Online Training
There is an requirement for companies to have in place employees that hold current and up to date fire marshal, or fire warden certification.
We can help you stay compliant with your fire marshal training requirements by offering an online fire marshal course, which is RoSPA Approved and conducted using video based instruction.

The course fee for training is £25 and once you have completed the simple registration process you will be able to start your training at once and each video can be paused or rewound to gain a better understanding of the course content.
Some Course Content is Listed Below
How fires are caused in the workplace
Components of the fire triangle
Hazards during or after a fire, including the products of combustion
Fire and smoke spread
Methods used to identify and control hazards
"Means of escape" in relation to hazards
Components for means of escape from hazards
Methods of detection and raising the alarm
Principle of how fires are extinguished
How portable equipment should be used safely
Common fixed systems and where they might be used
Employers and employees with respect to fire safety in the workplace
Undertake a simple safety inspection in the workplace
Stages of a fire risk assessment
Our fire marshal online training course is an ideal training solution to be run along side your current workplace training procedures and you can register and start training now by clicking the "Begin Training" button above.
This course is an ideal training platform for office staff, hotel receptionists, managers, shop assistants, workshop staff and many more and if you would like a full course breakdown and decription regarding the online fire marshal programme that we offer see our website by following this link: Online Fire Marshal Training