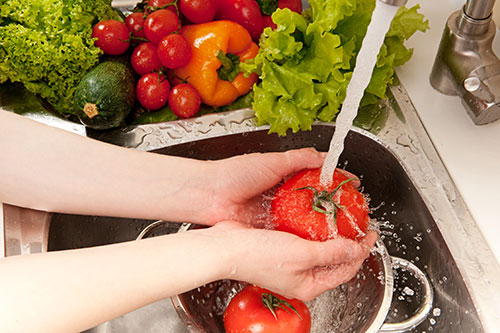 CPD Certified Level 2 Food Hygiene Certification Online
There is a requirement for people working within the food industry, either serving, or directly in the manufacture, or preparation of food to have current and up to date food hygiene certification.
It can be difficult sometime to attend training courses, so we can help you stay compliant by offering an online food hygiene training programme, that is cpd certified and holds a level 2 course certification.

The course fee for training is £25 and this includes all certification, which can be printed on completion and you can register for training now by clicking the "Register Now" button on the left.
This online food hygiene course is an ideal training solution for childminders, schools, care home staff, all kitchen staff, fast food outlets, mobile catering establishments, or anyone who would like to hold valid and up to date food hygiene certification.
Training is conducted using video based instruction and each video can be paused, or rewound to gain a better understanding of the course content and using the course materials, which are available as a download on registration this will help you to full understand to course structure.
Some Course Content is Listed Below
Food Hygiene Legislation
Relevant Legislation
Food Allergens Regulations 2014
The Environmental Health Officer
HACCP
Bacteriology and Food Poisoning
What are bacteria and how do they grow and affect us
How we control their growth
Food poisoning and its effect
Symptoms of food poisoning
Types of infections
Chemicals and foreign objects
Natural plant foods and allergies
Food contamination
Cross contamination
The danger zone
Ways of preventing cross contamination
Chopping board colours
High risk foods
Pest control
Hot food display units
Working at a bar
Serving in a restaurant
Personal Hygiene
Hand washing and hand gels
Protective clothing
Reporting Illness
First Aid Kits for food preparation
How you need to act at work
For any additional information you may require you can follow this link to our Online Food Hygiene Training website, or you can register and start training by clicking the "Register Now" button above.