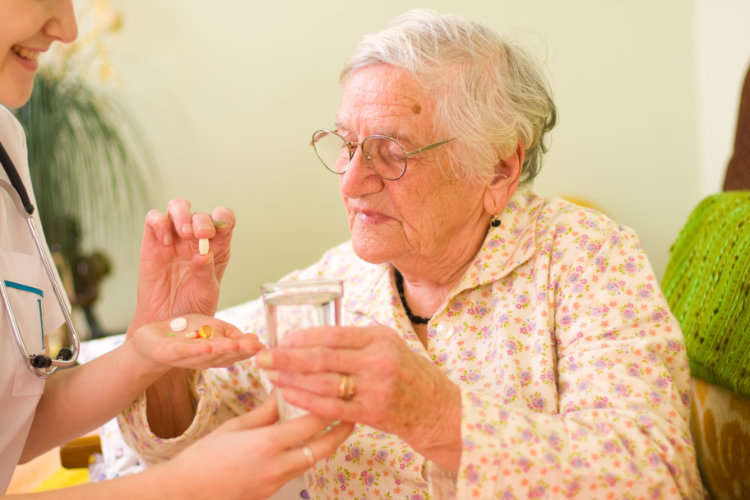 Medication Awareness, Safe Handling Online Training Course
Working within the care sector, either within a care home, or as a domiciliary carer there is a requirement for people and carers involved in the handling of medications to have current and up to date certification for the control and safe handling of medications.
Online Care Home Training offer an online medication training programme, which will offer you introduction training for the safe handling of medications and is an ideal training platform for care home staff, domiciliary carers, support workers, medical assistants or anyone who is required to hold safe handling of medications certification.
Some Course Content & Register Below
Introduction, Legislation and Licensing
Terminology explained
The roles of those involved
Groups of medicines
Levels of support and routes of entry
Infection control
Equipment for dispensing
Label interpretation
Record Keeping
The seven rights
Video Based Learning
Over 60 Minutes of Training Video
CPD Certified
Print Your Certificate
Course Fee £25 + vat

Contact & Additional Information
Their online safe handling of medications course can be used to run along side your existing workplace policies and procedures and is an ideal training platform for care homes, domiciliary carers, healthcare assistants, nurses, or anyone who would like to gain safe handling medications certification.
For any additional information that you may require regarding the medication awareness and safe handling online course programme that they offer, or their many additional online training courses for the care industry that they have available please follow this link to their website: Online Medication Training
Additional Online Training Available
They also offer many additional online training courses that are suitable for the care industry, some of their popular programmes are listed below. Click the image to be taken to the registration page, or the text link to be taken to the course page for additional information.