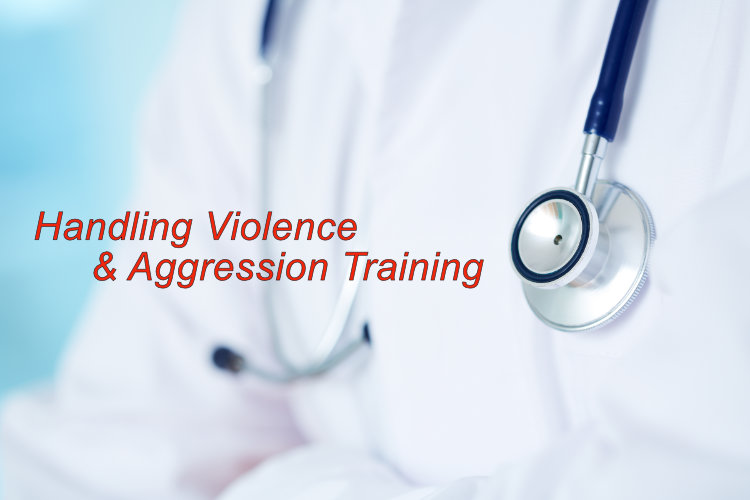 Violence & Aggression Handling Online Training For Healthcare, NHS
It is essential that all healthcare providers and NHS staff feel safe in their working environments, as being subjected to violence & aggression not only affects them personally but also can have a very negative impact upon the standard of service and patient care that they deliver to their patients.
Online BLS Healthcare offer an e-learning training solution for all healthcare professionals, NHS staff and residential care home workers to complete a CPD certified, level 2 online violence & aggression handling training course programme.
Their online violence and aggression training is an ideal learning platform for all NHS staff, healthcare professionals, including doctors, nurses, GP's, locums, paramedics, also residential care home staff, including domiciliary carers and is conducted through your own secure training area.

This handling of violence and aggression training course has been developed in line with the latest UK legislation and also meets the requirements set out by the National Health Service (NHS), Skills for Health's UK Core Skills Training Framework (CSTF), the Care Quality Commission (CQC), Skills for Care, UK Health & Safety Executive plus many additional professional and regulatory bodies.
Some Course Content Below
An introduction to the management of aggression and violence in the workplace
Definition of aggression and the main forms of
The purposes of aggression and the main types
Factors that can influence aggression in the workplace
Definition of and who is at risk of workplace violence and should it concern you
What the law says about violence and aggression in the workplace
Effective management and stages of handling aggression in the workplace
Why it is important to support the victims of workplace aggression.
Your training will be completed through your own secure training area and once you have successfully completed your course you will be able to print your handling of violence and aggression training certification.
You can register and start training now by completing the simple registration process by clicking the "Begin Training" button above, or you can visit their website by following this link to their Online Handling Violence & Aggression Training Page.
Additional Training Available
They offer many additional online training courses that are suitable for the health & social care environment. You can click any of the images below to be taken to the registration page for that course, or the text link to be taken to the course page for additional information.